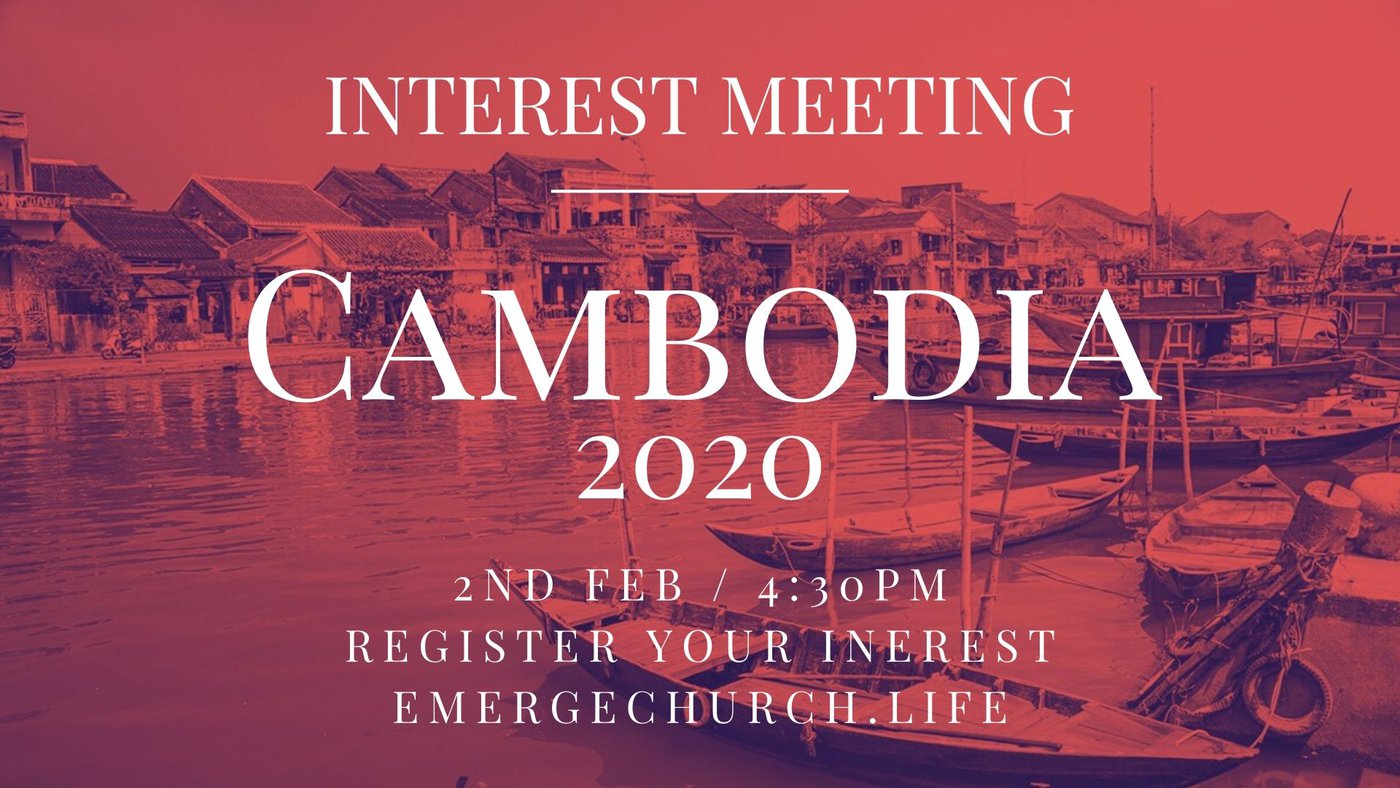 If you're interested in going to Cambodia this year for the missions trip or just want some more information, submit your details below and we'll keep in touch with you as the dates and details are released.
The first interest meeting for 2020 will be taking place on Sunday 2nd February at the Warner Location, starting at 4:30pm.
Fill in the details below to let us know you are coming along.