We would love for you to join us this year for Christmas at Emerge where we celebrate together that 'hope has arrived'!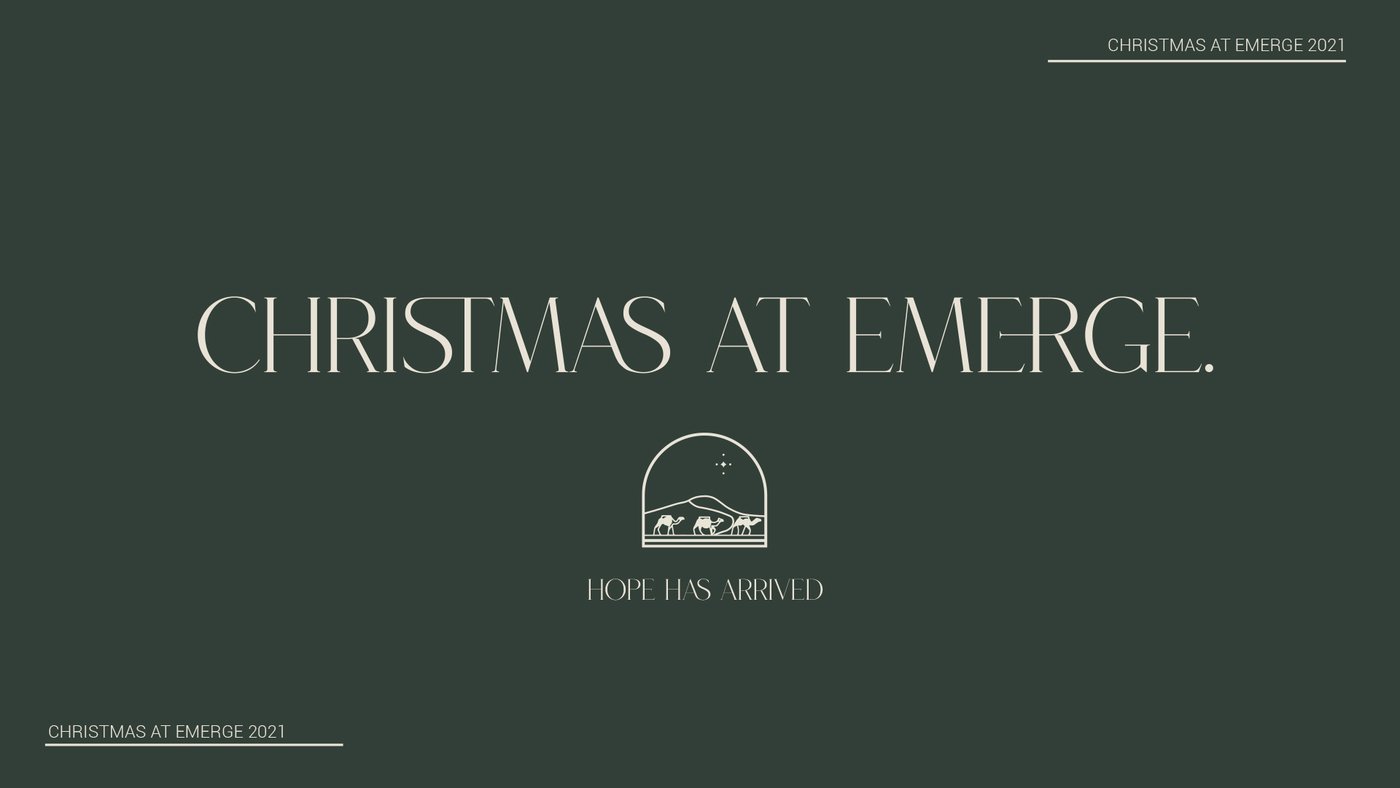 This year see Christmas through the eyes of hope as Emerge Church hosts a Christmas experience you'll never forget.
Amazing live music, performances, markets, free kids activities, cafe, petting zoo, food and a powerful Christmas message.
Warner Location
Book in for either our 2.00pm, 4.30pm or 7.00pm show by clicking the button or the image.
Seating is limited so register TODAY!
As we do every year we are collecting toy donations to help children and families who are doing it tough this year. We work with community organisations who have direct contact with families who need a little extra help this Christmas. If you'd like to help here's how you can...
1) Buy a Christmas gift for a child aged 0-18 yrs.
2) Wrap it up and label it with the age and gender it's appropriate to.
3) Bring it with you to the Christmas show.
It's as simple as that and will make a real difference to children and families in our community this year. Thank you so much for your generosity and kindness.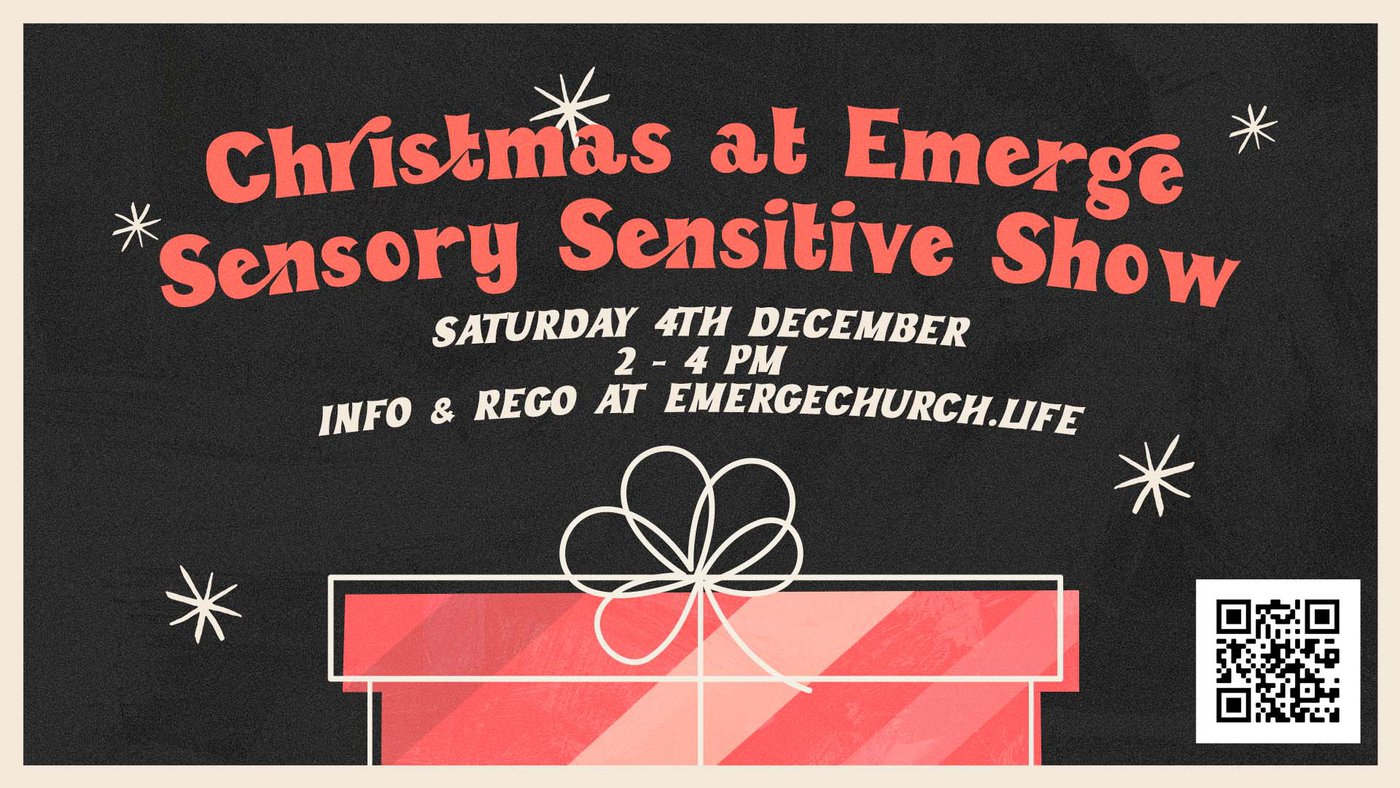 Sensory Sensitive Show info...
The Sensory Sensitive Show is specifically designed to cater for our amazing kids and adults with special needs as well as their families, so that everyone can experience Christmas at Emerge Church.
The Sensory Sensitive Show will include all the fun of a regular Christmas performance in a judgment-free, safe environment where your whole family is able to enjoy and experience a Christmas show together.
Here's a rundown of what's happening on the day:
2:00 - 3:00pm: Doors open with free Cafe, Jumping Castles, Quiet Room, Petting Zoo, Sensory Experience Tables, Face Painting, free BBQ, Soft Shapes in the auditorium.
3:00 - 3:40pm: Sensory Sensitive Christmas Show...
3:40 - 4:00pm: Activities open again...There will also be a gift bag for each family!
There will be singalong songs filled with interactivity and plenty of space to move around in our safely managed auditorium.
We will also have a quiet zone for anyone needing a calmer space and a fully staffed cafe so that the whole family can enjoy the show.