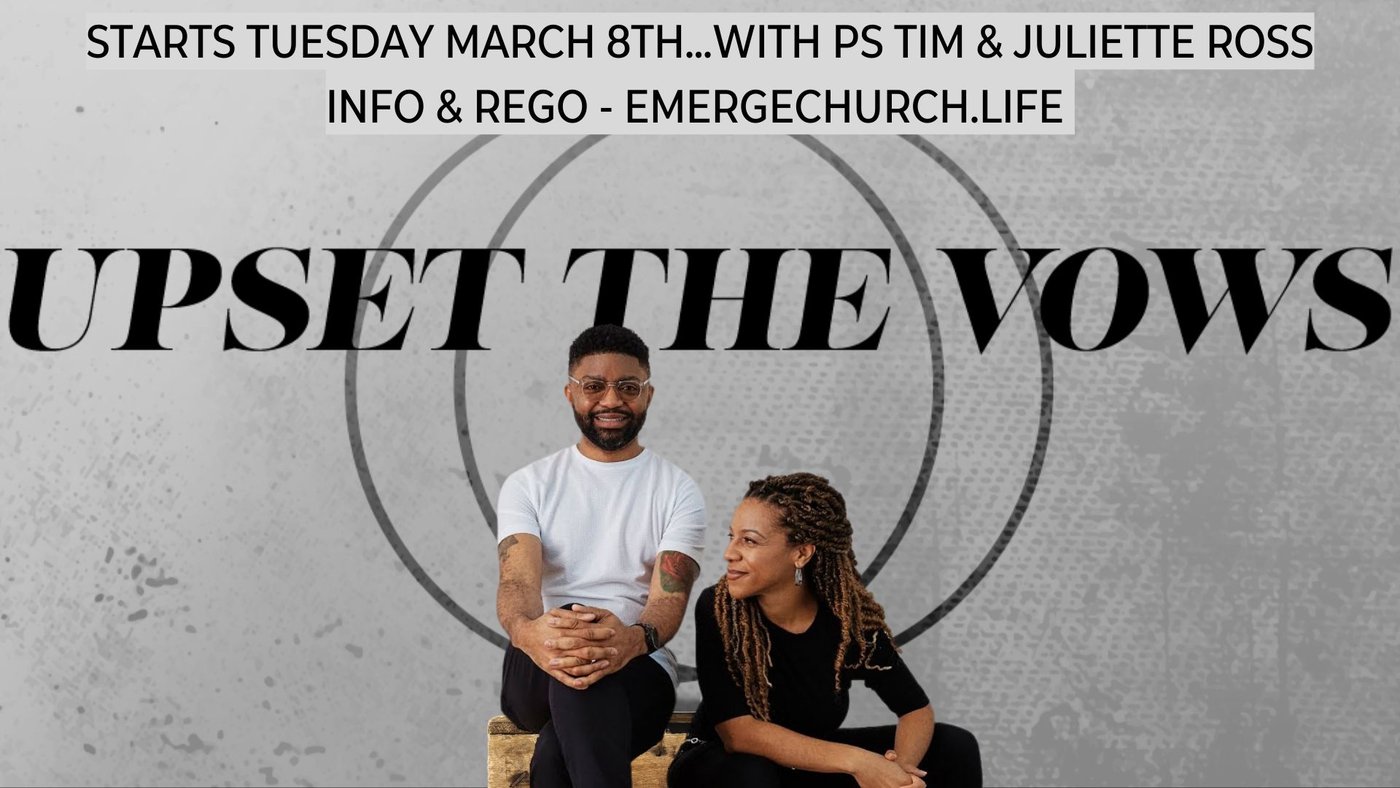 UPSET THE VOWS - MULTIPLE LOCATIONS
MARRIAGE COURSE: UPSET THE VOWS
Tim & Juliette Ross have an incredible course that will support all relationships in a practical and powerful way. Whether you have been married for a number of years, just starting out in marriage or in a relationship headed towards marriage...this course is for you!
The Marriage Course is 'in person' and hosted at various locations across Warner, Redcliffe and Morayfield. Full info of venues will be posted ASAP.
If you would like to be a host for one of these locations, please get in touch using the form below
Please register your interest in attendance or desire to host using the below form...
FOR MORE INFO, AND TO REGISTER YOUR INTEREST, USE THE FORM BELOW