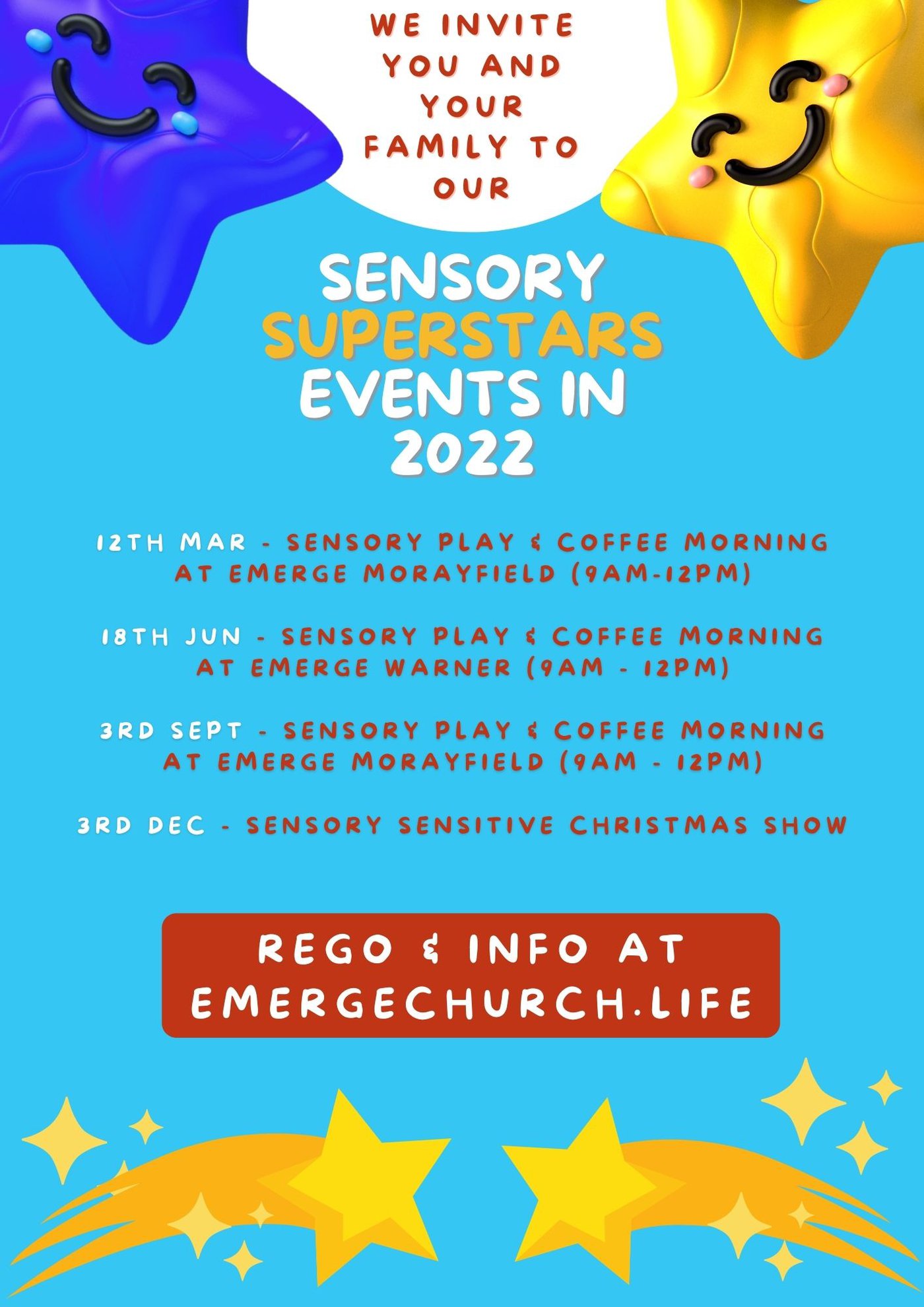 Welcome to the information about our Sensory Superstars Events at Emerge Church in 2022, we're so glad you're here.
I know first hand the challenges and joys of having a family member with additional and complex needs and finding spaces where we could be ourselves and connect with other families on the same journey, was invaluable to me.
So with that in mind we've created four opportunities in 2022 for you, your child and your family to come to an event designed specifically with them in mind. They all centre around sensory play experiences, a welcoming, judgement free atmosphere and opportunities for you to connect with other families. In 2022 we're 'going on tour' with events at our Morayfield and Warner locations and of course we'll finish off the year with our successful and well loved Sensory Sensitive Christmas Show, giving your whole family the opportunity to come together to celebrate Christmas in a stress free and fun environment.
Our next event is our Sensory Sensitive Christmas Show at Emerge Church Warner (1 Coorparoo Road) on Saturday 3rd December. You can register yourself and any children attending below and any information you can give us about the particular needs of your child just helps us to create an atmosphere that's right for them.
We will also be piloting our Sensory Buddies program during this year's Emerge Church Summit (29th September - 2nd October). To register your interest in this or to register as a Buddy please contact Ps Neil on 0421408707.
We look forward to hosting you and your family throughout 2022.
Ps Neil Gray and the Superstars Team.