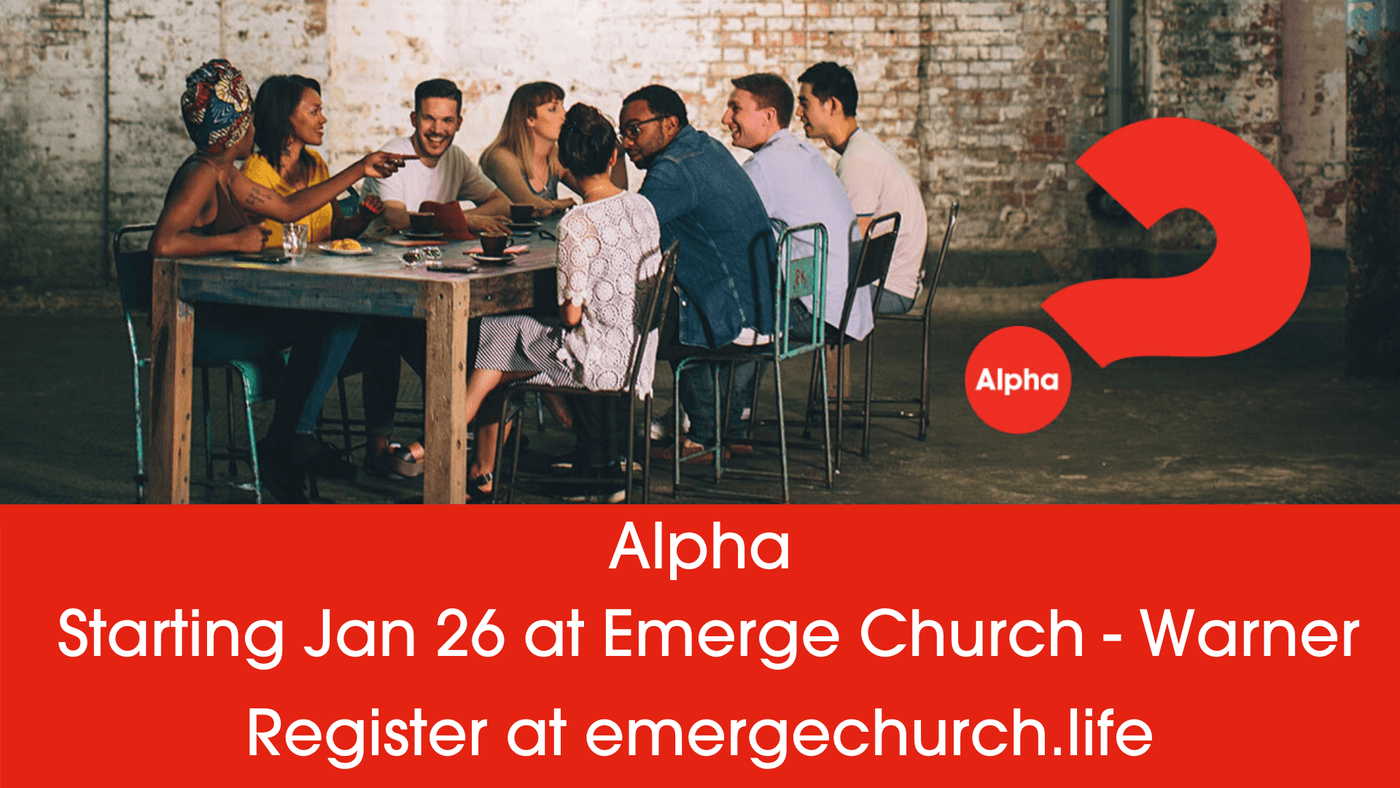 Alpha is a 5 week course creating a space for you and your friends to come and have a conversation about faith, life and God.
WHAT DOES AN ALPHA SESSION LOOK LIKE?
Every session begins with light refreshments. Eating food together creates space for you to connect, relax and share life on a deeper level.
The Alpha talks are in video format and are designed to engage people from all walks of life and inspire conversation. They explore the big issues of life and faith and unpack the basics of Christian belief, addressing questions like "Who is Jesus?", "Why and how do I pray?" and "How does God guide us?"
The discussion time is an opportunity for you to respond to the talk, hear from others, and contribute your own perspective in an honest, friendly, and open environment.
IS THERE A COST?
No, every Alpha session is totally free.
WHERE IS IT TAKING PLACE?
Alpha will be happening at Emerge Warner. Our main location is accessible, has plenty of free off street parking and is a welcoming space.
CAN I BRING SOMEONE?
Of course! We recognise that starting anything new can be daunting and it's always fun to do something new with friends, but if you're coming on your own rest assured you'll be made to feel welcome and included.
HOW LONG IS A SESSION?
Each session is around 70 minutes
We would love to welcome you to our next Alpha course starting JANUARY 26 2020 - register your interest below.
WHEN IS IT HAPPENING?
It's happening on a Sunday afternoon 4PM - 5.30PM at our Warner location (1 Coorparoo Rd, Warner, 4500).