There are vibrant young families groups that meet regularly at both our locations. It's a great way to meet other families, help your kids make friends and create a support network for your family.
Rob & Kirralee Pauly head up the Warner Families
Mark & Susanna Rossetto head up the Redcliffe Families
WARNER GROUP DATES
March 29th - 31st (Combined with Redcliffe) Retreat. Big 4 Stones Point or Biggara Waters Treasure Island. (Treasure Hunt, Sausage Sizzle, Beach day Saturday for day trippers)
May 3rd Games Arvo & Sausage Sizzle (5pm-8pm). DETAILS IN IMAGE BELOW!
June 23rd After 10am Warner service - Sausage Sizzle. Venue - HT Ireland Reserve Park.
August 10th Carnival (Combined with Redcliffe). Markets, Face Painting, Crazy Hair, Paint your own Pottery, Ice Cream sales, Little Animal House, Petting zoo, pony ride, jumping castle. Venue - Emerge Church Warner.
September 14th BBQ / Movie under the stars. Venue TBC.
October 12th Obstacle Course. Venue - Emerge Church Warner.
November 9th Christmas Breakup. Venue TBC.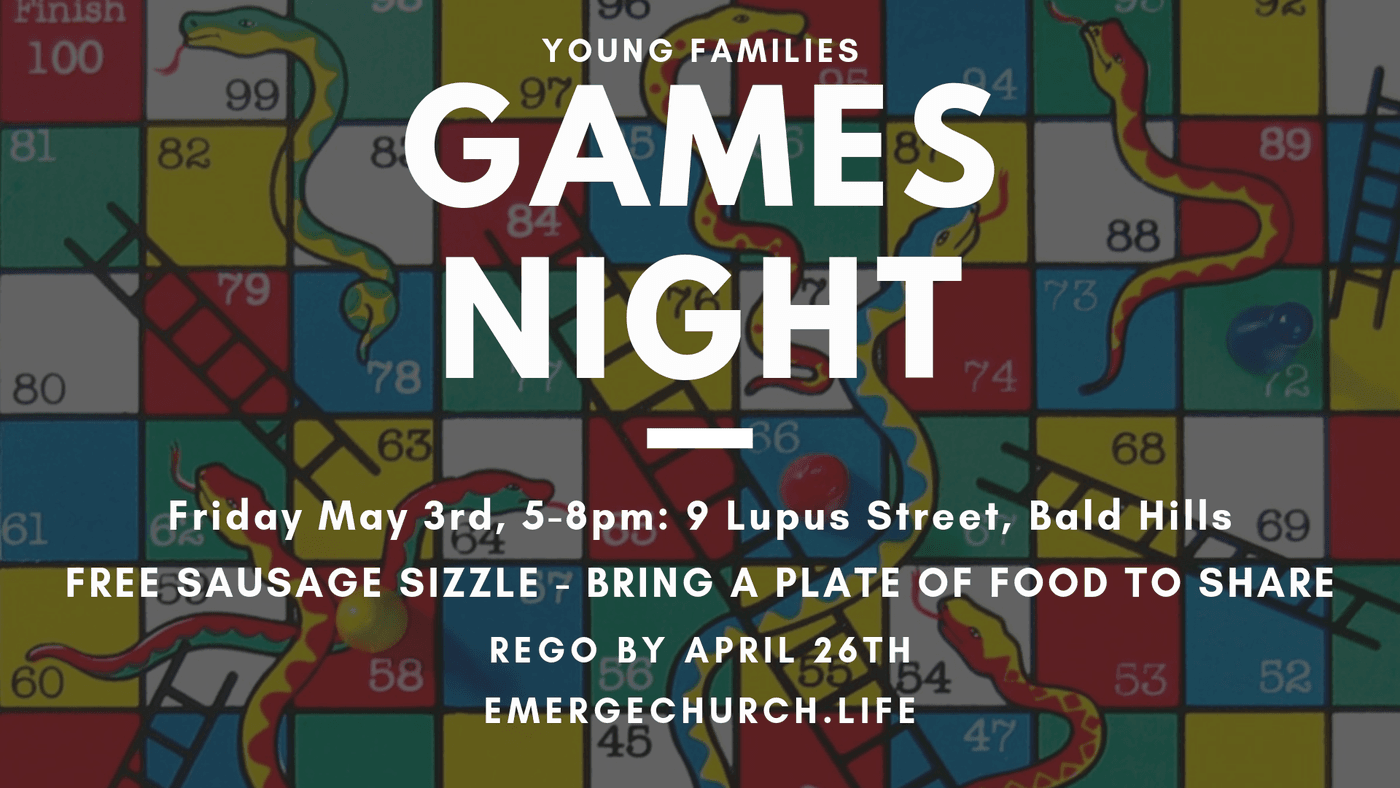 Be sure to bring a smile and a get involved attitude as we enjoy one another's company in a fun loving atmosphere full of games you know and some you may not.
Sausages provided, bring a plate of food to share, Aerogaurd & jumpers (just in case).
Register Here!