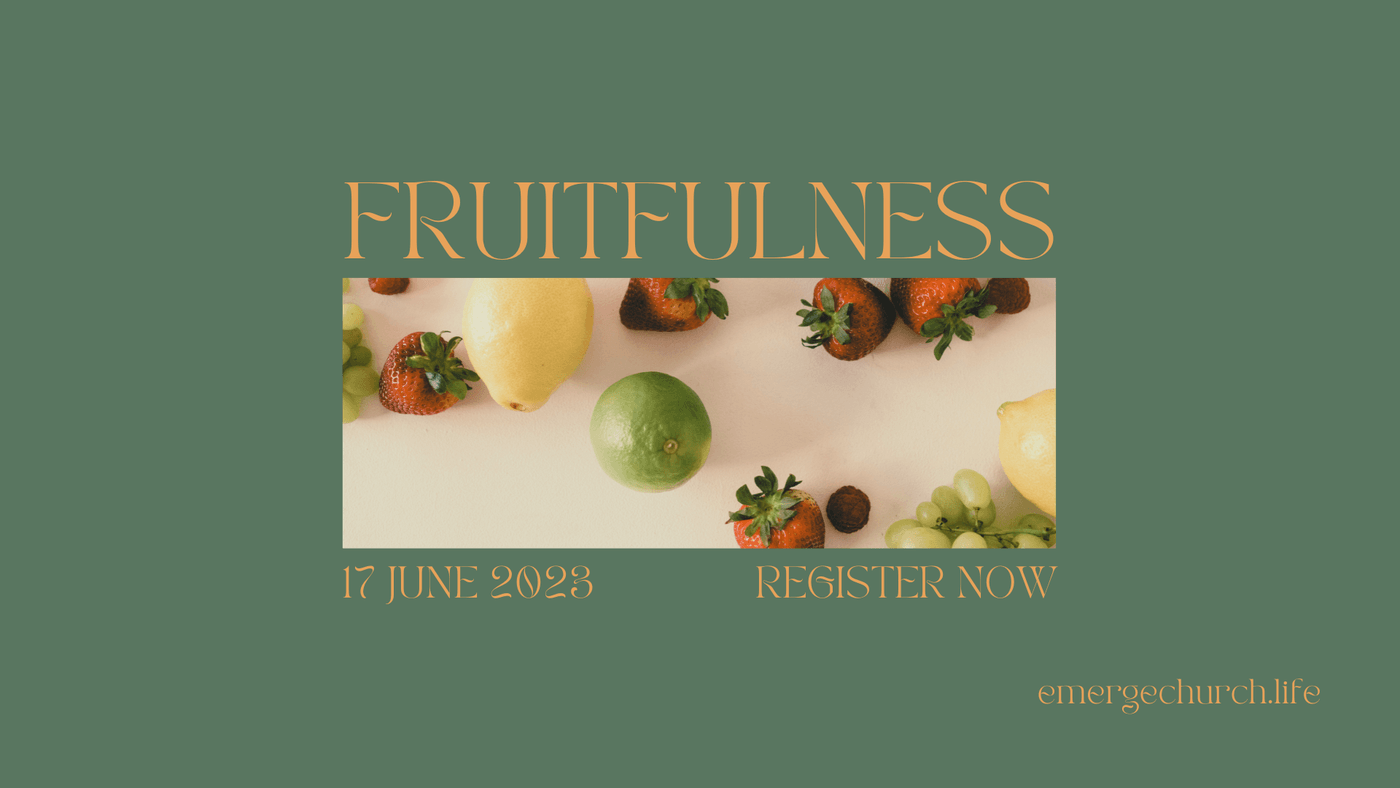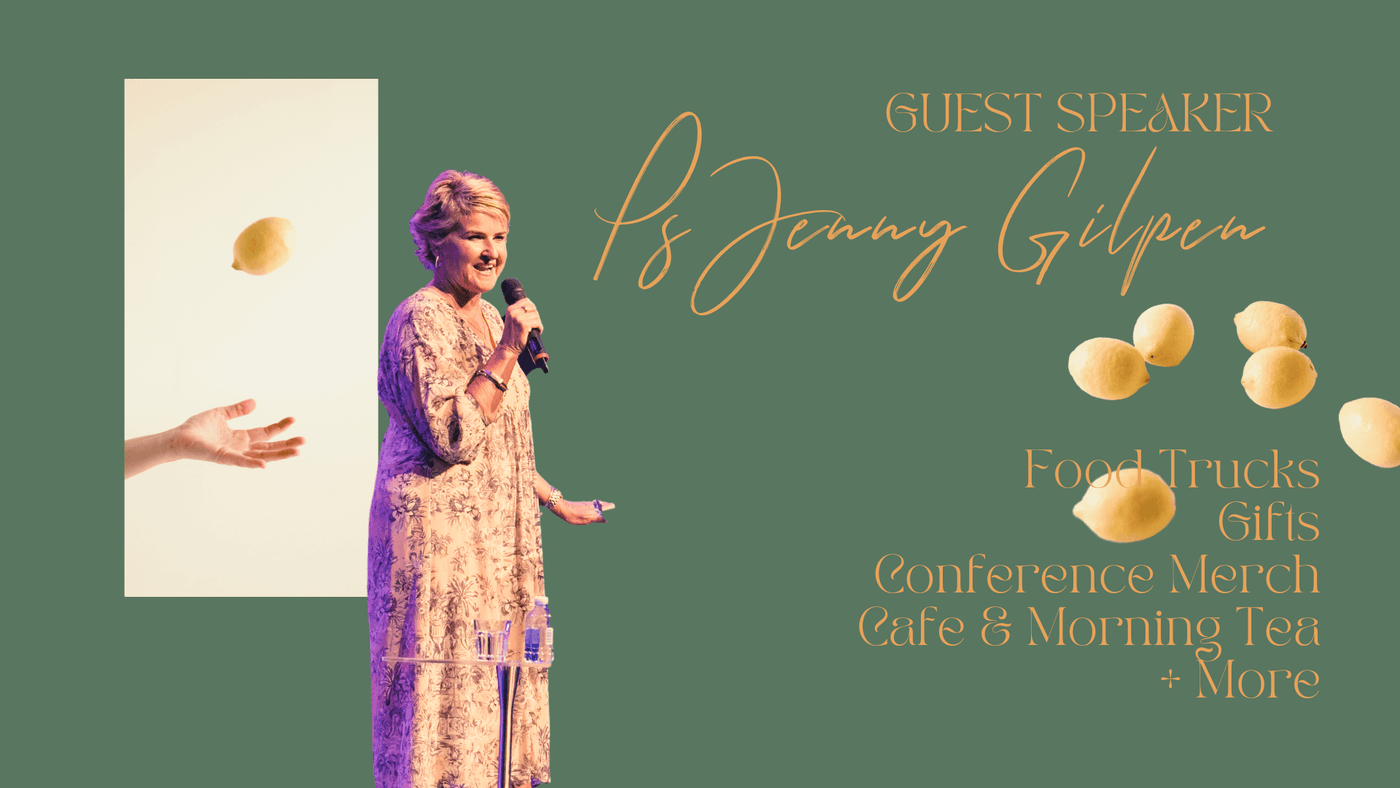 FRUITFULNESS WOMEN'S CONFERENCE
Each year we gather as Emerge Women and this June 17th we're inviting all the girls and women of Emerge Church to gather together for our 2023 Conference: FRUITFULNESS.
There'll be great worship, free kids provision from 2 years up, plenty of food and we are especially excited to welcome back Ps Jenny Gilpin as our guest speaker.
We encourage you to gather the women in your world for a great day together! Check out the program for the day below. We'd love to see you there!
Saturday 17th June
9.00AM - rego, cafe & kids provision open
9.25AM - doors open
9.30AM - 10.30AM - session 1
10.30AM - 11.00AM - morning tea
11.00AM - 12.00PM - session 2
12.00PM - lunch
1.00PM - session 3
1:30PM - close
Pricing Information*
$50 for adults
$30 for youth
Price includes morning tea, lunch, gifts etc.
Pay on the door by cash or card.
Costs
If you can afford to pay for another woman to come along to the conference, please consider sponsoring another woman to attend
If you can't afford the full cost, please don't hesitate to get in touch with us and pay what you can.
Register using the form below:
EMERGE WOMEN
Emerge Women love to gather and we would love to invite you along. We want to welcome you and help you connect with other women to walk alongside through life. At our gatherings, we want to encourage you and stir you up to go back out into your world and shine brightly for Jesus.
Below is some information around the gatherings for 2023. If you need any other information or have questions, please don't hesitate to get in contact.
2023 GATHERINGS
JUNE 17TH "Women's Conference"
One day conference for all our Emerge Women. This is your year of fruitfulness.
AUGUST 17TH "Values Workshop with Fiona Hasson"
The values workshop, run by qualified counsellor & faithful member of Emerge, Fiona Hasson, will help you discover your individual values and learn how to live in alignment with them. You will also discover how to write a kingdom mission statement about how you will use these values to play a part in bringing heaven to earth.
With a deep passion for her work, Fiona fosters an empathetic, calm, and encouraging atmosphere. She draws on her natural gift of compassion to be kind and understanding, providing a safe space for individuals to be heard, seen, and supported in their journey towards personal growth. Fiona finds great joy in empowering others to find clarity, strength, and peace in their lives, while embracing their true selves.
Warner Location
6:30pm for a 7pm-9pm workshop
$5 cost includes dessert & workshop resources
Registration open soon
Date tbc "Ps Nina & friends Panel Night"
Join us for a night of worship, ministry & a special panel session where we will hear stories, have a laugh and be encouraged by our very own Ps Nina Elmendorp & other guests speakers.
Warner Location, 7-9pm
$5 cost includes dessert after the session