GO // BUILD // SHARE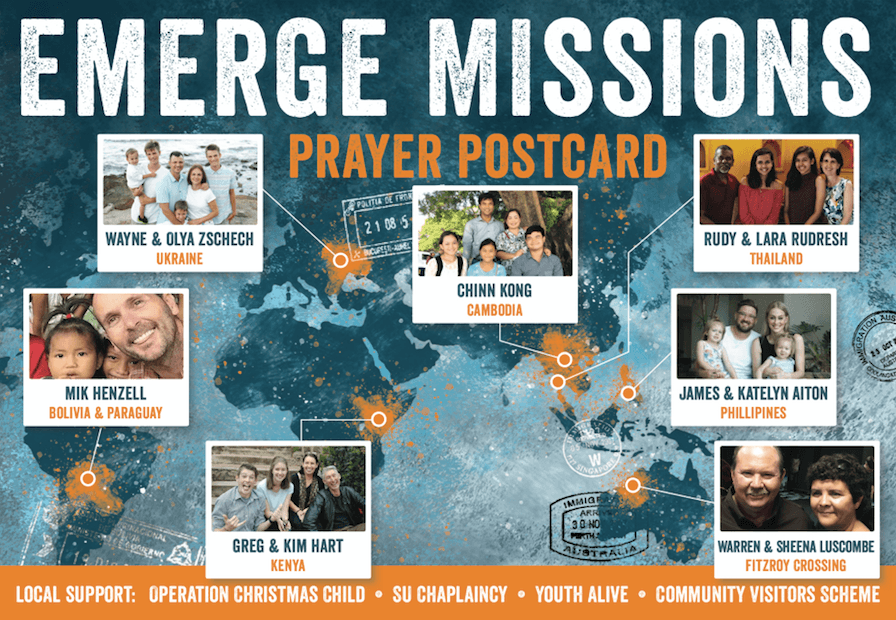 WANT TO BE INVOLVED IN MISSIONS AT EMERGE CHURCH?
We support many different types of missionary activity both locally, domestically (Australia) and Globally.
Emerge Church supports 7 full-time missionaries in places such as Thailand and Cambodia.
We also are involved in national organisations such as Youth Alive, ACCI and Scripture Union.
As well as these excellent endeavours we are involved in disaster relief support and acts of kindness to those who are doing it a bit hard.
You can find lots of updated info in the Emerge Church Missions Facebook group.