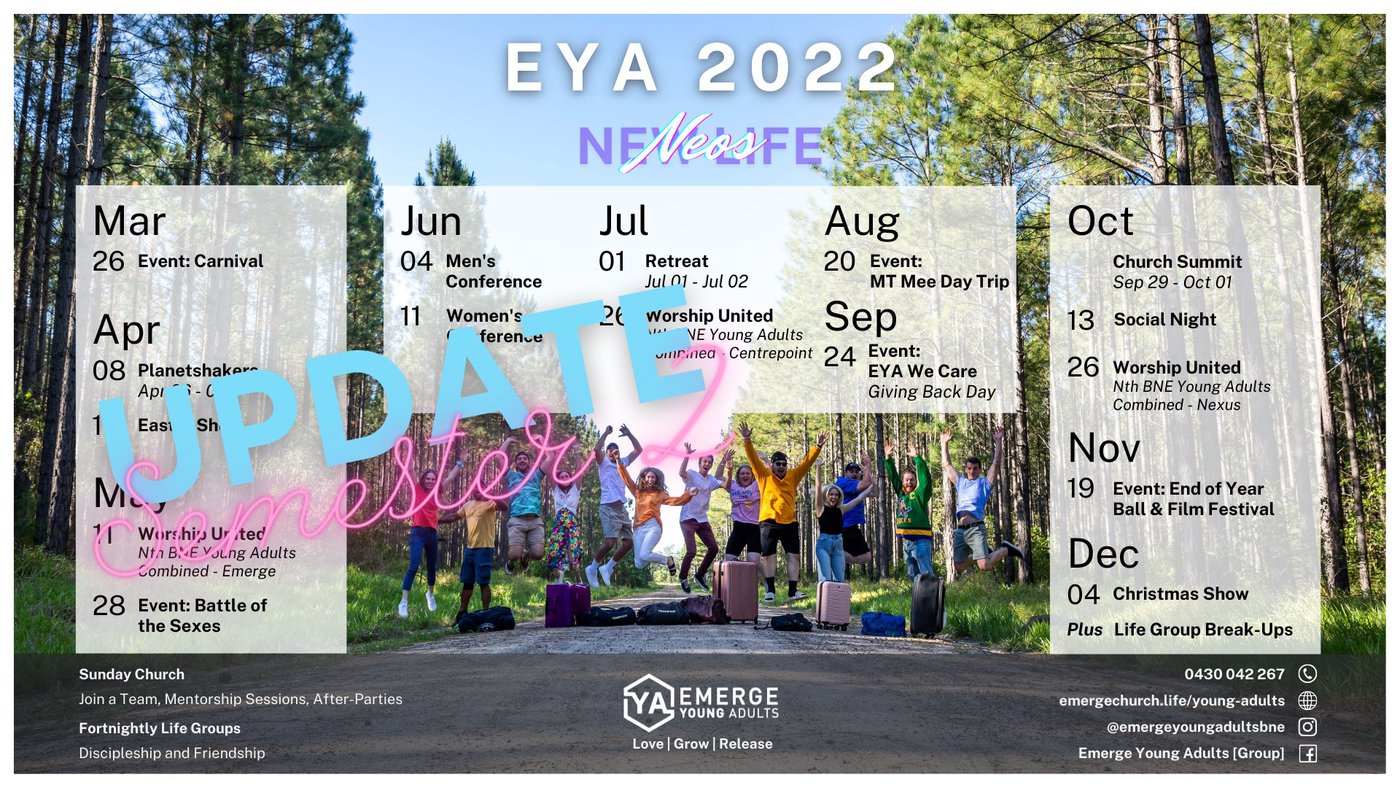 EMERGE YOUNG ADULTS
EYA is Emerge Church's Young Adults Group and is open to anyone, 17 to 30'ish years of age. It is organised and run by a committee of Young Adults.
Sunday Night 6pm & After Parties.
Fortnightly Life Groups.
Monthly Events & Socials
Retreats & Conferences
It's our MANDATE to LOVE people into the Kingdom of God, to GROW people in their personal calling and RELEASE them into all that God has for them. Both in the house of God and outside the house of God. We are all uniquely gifted and we want to see every young adult know their value and find their true purpose and life long partners and friends in God.
It's hard to find true satisfaction in this world, but as we explore current topics, discuss ways to deal with situations, apply practical tools to be successful and spend time around each other building each other up in all that we are doing, we can begin to realise the potential that each and everyone one of us have.
YOU ARE WELCOME HERE!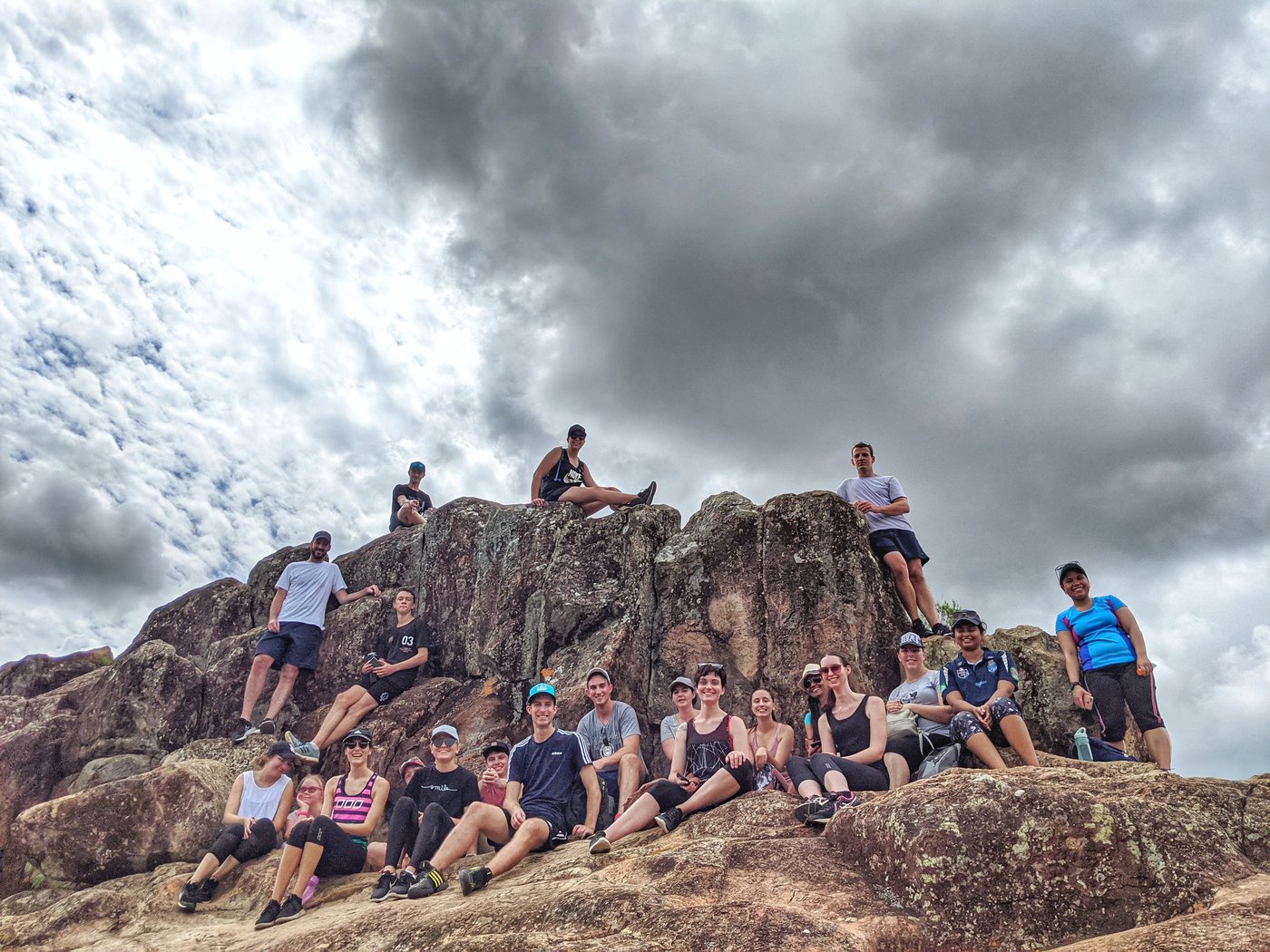 LIFE GROUPS
Life Groups meet fortnightly in the following locations:
ALL IN - Joe & Yovanna - CHERMSIDE
ALL IN - Jesse & Jacinta - NORTH LAKES
ALL IN - Daniel & Selina - KALLANGUR
ALL IN - Josiah & Kaylah - MORAYFIELD
ALL IN - Erin & Jodie - MORAYFIELD
LADIES 17-25 - Rosie & Co. - WARNER
LADIES - Ebony Rea - NORTH LAKES
GENTS 17-25 - Harry & Co. - PETRIE
LADIES 25-30ish - Jessica - BURPENGARY
YOUNG MARRIED's - Neil & Julie - WARNER
YOUNG MARRIED's - Renato & Kim - EATONS HILL
Ask one of the leaders or contact us for more information.
GET IN TOUCH... STAY IN TOUCH
For all the latest events and information, stay tuned on our social media accounts.
Facebook: /emergeyoungadults
Instagram: @emergeyoungadultsbne
Email us at [email protected]
Pastor Joseph Funnell | 0430 042 267 | @joefunnell
If you would like pastoral care or to meet Pastor Joe to discuss anything at all, please do not hesitate to get in contact with him directly.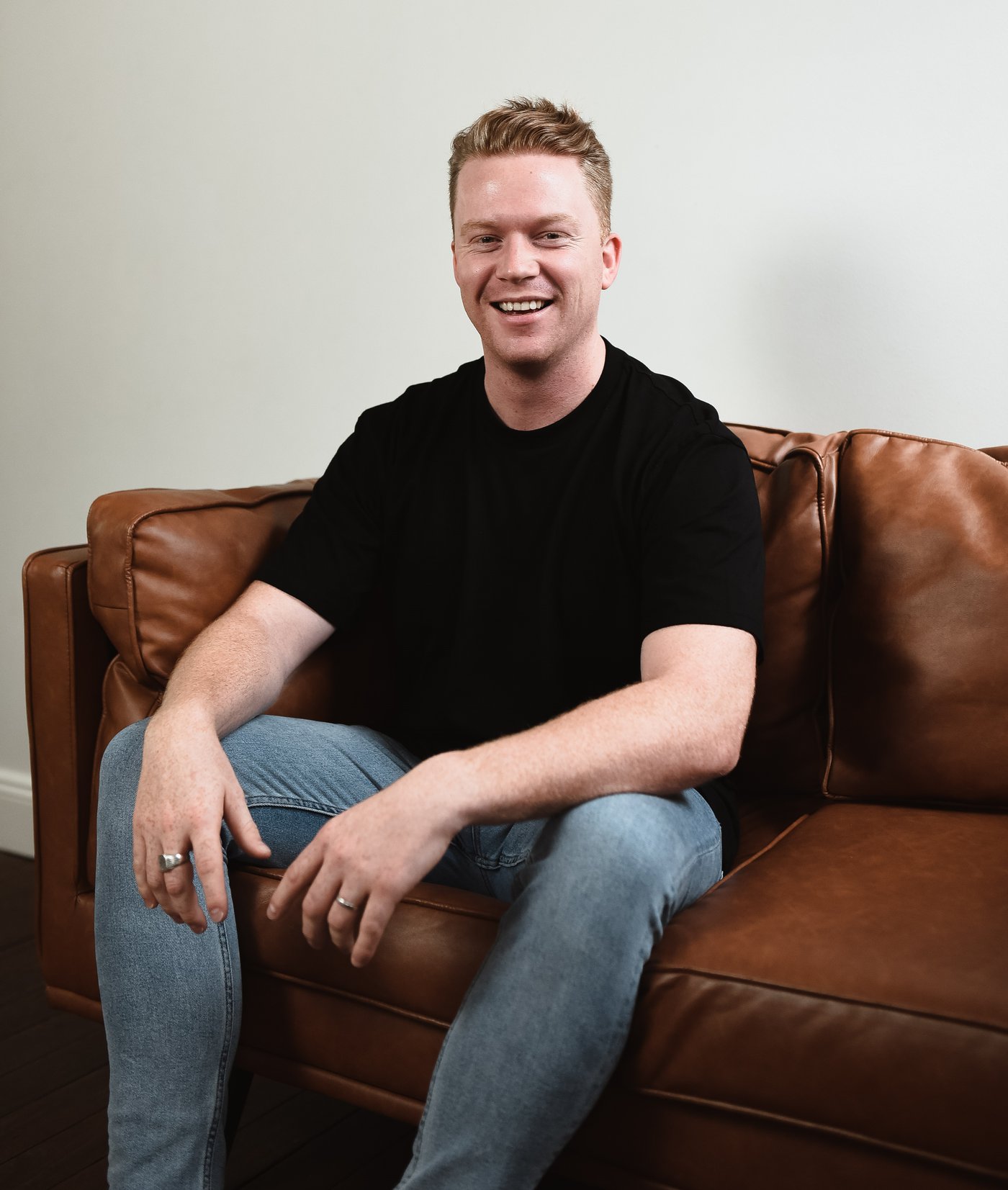 If you would like to get in contact with us, please fill out the form below and we will get back to you. (for example...joining a lifegroup or speaking to a pastor.)